Fire Service Projects
The resources listed below are provided to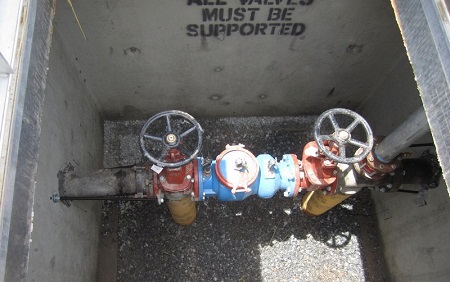 assist developers, engineers, and contractors in designing and installing new dedicated fire services in accordance with Spartanburg Water's requirements.
We require all projects to adhere to the standards and requirements outlined in Spartanburg Water's Technical Specifications for Water Distribution System Improvements, available in PDF format below.
We also provide standard details and specifications that can easily be incorporated into the site or private fire protection system plans. By providing the necessary details to design professionals at the outset of the project and having these incorporated into the design early, the process can be streamlined. Spartanburg Water will review and approve the proposed plans, review internal fire protection system plans, require a pre-construction conference and perform construction inspections for all new fire services.
We feel that a key to the success of these fire service projects is early communication. Therefore, we ask you to contact us at the outset of a project so that we can assist you. Please contact Joel Watson at (864) 580-5681 or jwatson@spartanburgwater.org if you have questions.
Resources and Procedures
Customer Fire Service Project Checklist
Customer Fire Service Project Flow Chart
Fire Service Questionnaire
Fire Service Plan Review Checklist
Water Distribution Technical Specifications
Fire Service Related Standard Construction Detail Drawings
The following details are to assist with the preparation of plans for Fire Service Projects and streamline plan review. Any modifications to the details shown should be conveyed to the assigned Spartanburg Water Project Manager.
Fire Service Details
Autocad

|

PDF

Above Ground Fire Service Enclosure

Autocad

|

PDF

Pit Detail 7: Fire Service Backflow Assembly Pit with No Fire Dept. Connection

Autocad

|

PDF

Pit Detail 8: Fire Service Backflow Assembly Pit with Fire Dept. Connection
Related Standard Construction Details