Spartanburg Water Ice House locations, prices and features
All it takes is a quick stop at any of our Ice Houses: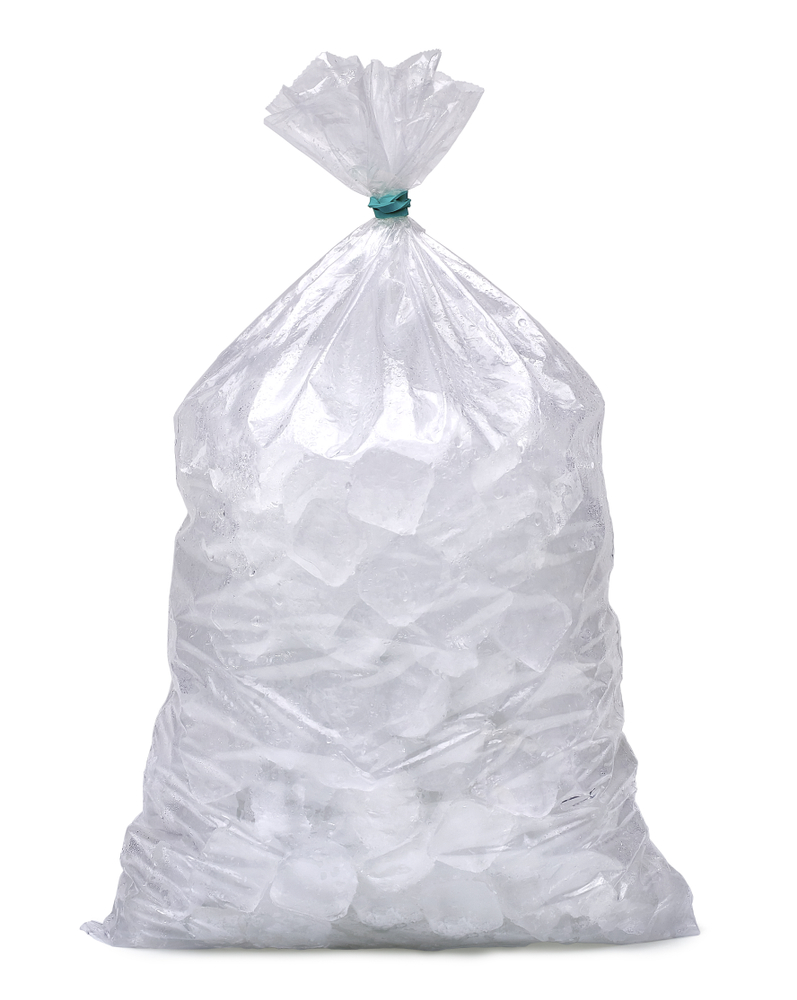 no standing in line at a store, paying $3-$4 for a 16 lb. bag. You can buy ice on your timetable, 24 hours a day, seven days a week at our twelve safe and secure Ice House locations placed throughout Spartanburg County. All offer customers the option of using a debit/credit card reader or cash for ice. (Water, because it's only .25 per gallon, does require cash.)
Each Spartanburg Water Ice House uses automation to produce, store, bag and dispense ice. All surfaces that come in contact with the ice are made of 100-percent-food grade stainless steel, ensuring the highest quality of ice and water is delivered for your convenience. Human hands never touch the ice produced by our Ice Houses.
An added value, excluding the Boiling Springs location, is the availability of "fresh filtered water." Locations equipped with a water dispensing station are regularly serviced by licensed operators employed by Spartanburg Water. Site maintenance (cleaning around the area and restocking bags) usually occurs twice a week and the dispensing equipment is cleaned weekly. The ice is tested on a regular basis to ensure it meets food-grade quality. The customer brings their own container and purchases one gallon of water for .25, or five gallons for $1.
8515 Hwy 9, Inman, at Lake Bowen Landing, 16 lb. bag or 20 lb. bulk for $1.75
8039 Asheville Hwy, Spartanburg, across from the Thunderbird Flea Market, 16 lb. bag or 20 lb. bulk for $1.75
565 Laurens Rd., Woodruff, at South Gate Shopping Center, 16 lb. bag or 20 lb. bulk for $1.75
367 Whitney Rd., Spartanburg, at Spartanburg Community Thrift Store, 16 lb. bag or 20 lb. bulk for $1.75
208 Spartanburg Hwy., Lyman, at Miller's Car Wash Express, 16 lb. bag or 20 lb. bulk for $1.75
300 S. Alabama Ave., Chesnee, at W. Union Street, 16 lb. bag or 20 lb. bulk for $1.75
285 John B. White Blvd., Spartanburg, at the Beacon Drive-In, 16 lb. bag or 20 lb. bulk for $1.75
481 E. Blackstock Rd., Spartanburg, at Ricky's Drive-In West, 16 l.b bag or 20 lb. bulk for $1.75
7034 S. Pine Street, Pacolet, near Hillbrook Circle, 10 lb. bag for $1.25
1250 Union Street, Spartanburg, at Lucerne Drive, 10 lb. bag for $1.25 or 16 lb. bag for $1.75
3515 Boiling Springs Rd., Boiling Springs, at Cantrell Plaza, 10 lb. bag for $1.25 or 16 lb. bag for $1.75
203 Battleground Rd. (Hwy.110), Cowpens, at Three Oaks Road, 10 lb. bag for $1.25