About Spartanburg Water
Our mission is to provide quality water and wastewater
services to our region in a reliable manner.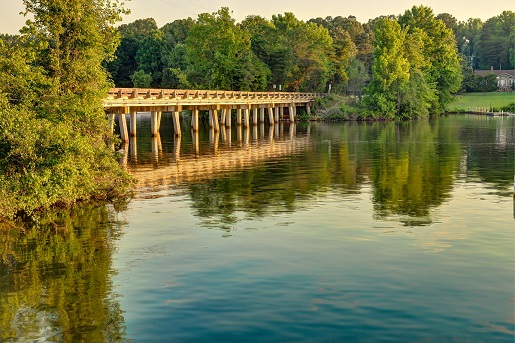 That's why our commission enacted a Resolution to Protect Water Quality.
A strong and healthy ecosystem is one of the most reliable means of achieving water quality.
A reliable ecosystem is a balanced ecosystem.
True to our mission, Spartanburg Water enacted a strategy to protect—and strengthen—the ecosystem that supplies our community's drinking water.
Our strategy is based upon the successful integration of best practices in watershed/ecosystem management, innovative treatment processes and direct engagement with our stakeholders:
To minimize the growth of algae that cause taste-and-odor challenges.
To adjust treatment processes that ensure water quality and reduce the taste-and-odor impacts associated with algae.
To provide stakeholder education and engagement opportunities to demonstrate the importance of preventing runoff pollution that encourages algae growth in the reservoirs.