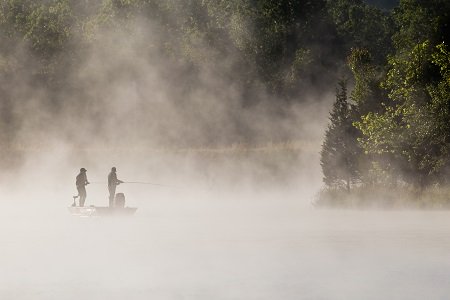 Lake Bowen newsletter Volume 1
Lake Bowen newsletter Volume 2
Healthy Lakes equal Great Drinking Water.
It's a simple message, and the path to success—of realizing Spartanburg Water's goal to protect our precious natural resources—is equally simple, as well.
In fact, we can sum it one easy phrase: Simple acts can make great impacts.
Whether we enjoy our lakes from the vantage point of a picture window in a waterfront home, or from a dock for fishing and catching a few rays of sunshine, or even with the help of a motorboat, kayak or jet-ski, we must never forget their primary purpose. Lake Bowen and Lake Blalock are drinking water reservoirs.
But we can't do it alone. As part of our effort to share that the message that Healthy Lakes equal Great Drinking Water, you'll continue to receive updates from our watershed team about our efforts. As our partner in the protection and preservation of our lakes, we believe that an open dialogue with you, as property owners in the watershed, is vitally important to our continued success.
These lakes are a critical component in the health and wellness of our community, and we're grateful for your support and interest in our shared commitment to preserve them for generations to come. Remember: Simple acts, like maintaining your septic systems, keeping fertilizers from running off into the lake, or even properly disposing of your Christmas tree, can have great impacts. Now, and well into the future.
Thank you for all that you do to protect our precious natural resources!
Lake Blalock Management Plan
Much of the landscape within and around Lake Blalock is rural. Although growth around the lake is expected to be minimal over the next 25 years, lakefront property development is expected to significantly increase. To prepare for lakefront growth, Spartanburg Water has developed a buffer management plan for Lake Blalock to provide bank stability, maintain wildlife habitat, and filter out runoff pollution.
Lake Bowen Irrigation Plan
Lake Bowen provides an excellent source of high quality drinking water for the people of the Spartanburg area. Protection of this resource is needed to ensure that current and future generations will continue to enjoy drinking water from the reservoir and also have excellent opportunities for outdoor recreation and education. Protection of the reservoir begins with the surrounding watershed and associated land use practices. Spartanburg Water has developed a policy aimed at protecting water quality and quantity by managing withdrawals around Lake Bowen for private irrigation.
The City of Spartanburg Commisioners of Public Works approved the Lake Bowen Irrigation Plan by resolution in May 2009 and amended it in January 2014. A copy of the final plan is now available by clicking the link below or may be picked up at the Lake Bowen Wardens' office located at 8515 Highway 9 during normal hours of operation (Monday - Sunday 8 a.m. - 6 p.m.)
Lake Bowen resources:
Irrigation Plan
Fact Sheet
Irrigation Permit Application
Irrigation Plan Overview
Water Conservation
Irrigation Plan Implementation
Healthy Lakes equal Great Drinking Water.