Harper Corporation chooses Habitat home construction to impact community
February 19, 2018.
Harper Corporation employees recently spent a chilly day working on a new Habitat for Humanity Spartanburg home under construction in the Drayton Mills Community. Harper chose the project as the recipient of their Community Benefit Program donation, a natural fit for a construction company.
Ten Harper project managers, supervisors and interns each spent four to eight hours constructing both inside and outside the Landrum family's prospective home on Calvert Street close to the new Drayton Elementary School. Jasmine Landrum and her three young sons expect to move into the story-and- a-half home later in the spring.
"Hootie Solesbee is our Harper Spartanburg Office Director and is on the Board of Directors for Habitat for Humanity," said Laura Jarriel, a Project Administrator for Harper. "It was a bitterly cold Friday in late January, and luckily, the guys built the deck and the women worked mostly on the interior staircase!"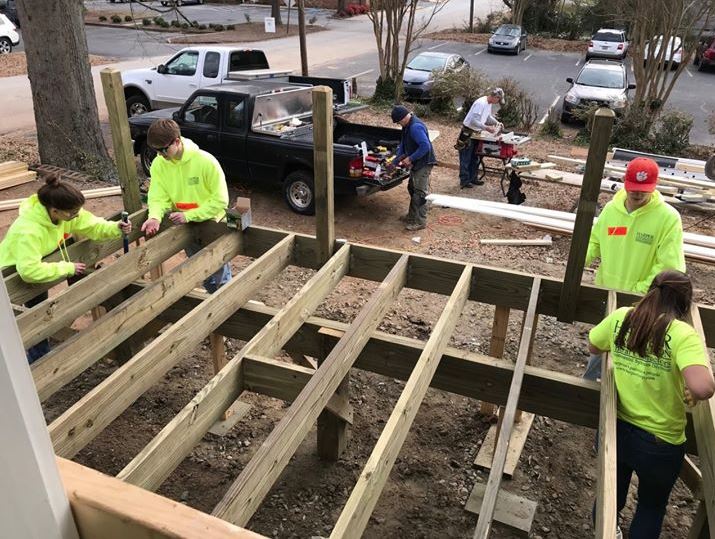 Lynne Shackleford, Habitat Spartanburg's Director of Development and Marketing, said the nonprofit is pleased to provide housing for low income families like the Landrums in a growing area like Drayton Mills.
"We are so blessed to be part of the Drayton Community," she said. "The walkability of it, the healthy community it has become, is remarkable."
Our Community Benefit Program is a one-of-a-kind program that links suppliers and vendors together with the area ministries and the charities of their choice, said Program Director Remsen Parrish. Vendors can choose to donate time, money or supplies to meet the needs of our community.
Shackleford said Habitat Spartanburg had almost 5,000 volunteers donate about 20,000 hours in 2017, and the organization can always use volunteers in their office, ReStore and on its construction sites.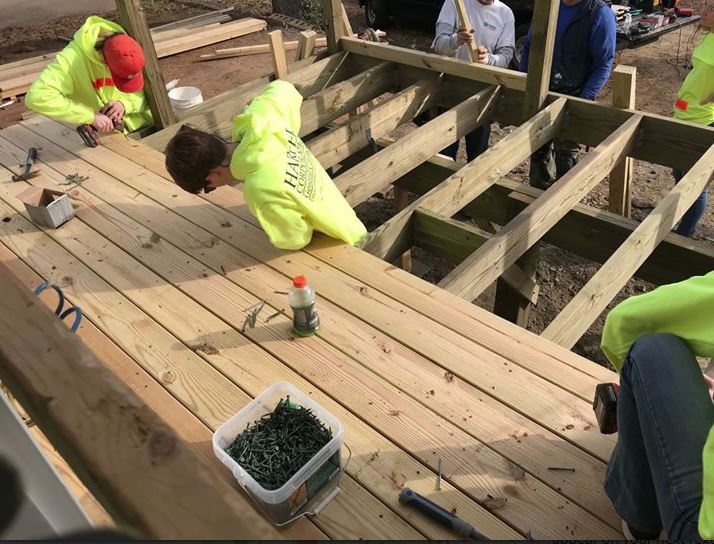 Companies interested in impacting Spartanburg with a monetary gift, gift in kind or service can find out more about our Community Benefit Program here.