Protecting our Water Sources
Pollution is always a concern within our watersheds. The following are common pollutants that are a threat to water quality:
Pet Waste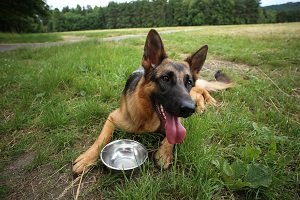 On average, one-third of all households in the United States have a dog. Based on those statistics, there are currently over 43 million dogs in America and with that many dogs, comes a large amount of pet waste.
Unfortunately, recent studies have shown that most pet owners do not pick up after their pet's waste. As a result, pet waste can get washed into a creek or stream, which will eventually flow into a river, lake or ocean. Pet waste contains several types of bacteria and viruses that can be harmful to humans and wildlife. Be considerate of others downstream and pick up after your pet's waste and dispose of pet waste in the trash or in a toilet.
Septic System Failures
All lakefront residents adjoining Spartanburg Water property are encouraged to maintain their septic systems. Improperly maintained septic systems can cause significant water quality problems. Septic tanks adjacent to Lake Blalock, Lake Bowen or Municipal Reservoir #1 that are observed to be malfunctioning or are documented as having chronic or recurring problems will be referred to the local Environmental Health Section of SCDHEC. For information regarding recommendations on septic tank cleaning frequency, click here. Notify a septic tank repair service or SCDHEC immediately if your septic tank is malfunctioning. For information regarding onsite wastewater management, click here.
Keeping your septic tank properly maintained can now save you $45 dollars. The Spartanburg Sanitary Sewer District (SSSD) offers a rebate to property owners within the district for all septic waste that is disposed of at an approved SSSD treatment facility. Proof of septic cleaning must be submitted to be eligible for the rebate. Qualified customers may receive the refund only once per calendar year. For more information, please contact Celeste Johnson at (864) 598-7280 or by email at cjohnson@spartanburgwater.org.

Important Septic System Resource Links: A Homeowner's Guide to Septic Systems
Oil/Automotive Fluid and Household Hazardous Chemicals
Just one gallon of oil can contaminate one million gallons of water, decreasing water quality and impairing the habitat of thousands of plants and animals. Protect the environment and our water supply by taking your used oil to any of Spartanburg County's 19 recycling centers.
Household hazardous chemicals, like cleaning supplies and paint, can significantly affect our water sources. Household hazardous chemicals can alter the pH and dissolved oxygen levels in creeks, streams, rivers and lakes, which can alter the ecological balance necessary for wildlife survival.
For a list and map of county wide recycling centers, click here.
Prescription and Over-the-Counter Medication Disposal
Help protect our waterways and water supply by properly disposing of all prescription and over-the-counter medications.
Many in the community are confused by previous instructions to flush medications down the sink or toilet, or throw them away in the trash.This was thought to be better than having them fall into the wrong hands, but flushing is never an option for medication.This presents multiple challenges to our efforts to keep our drinking water clean, safe and healthy.
RXcycle Spartanburg is a successful DEA-backed program created by Spartanburg Water. Through this program the Spartanburg County Sheriff's Department offers safe disposal of pills 24/7. For more information about RXcycle Spartanburg, click here.
Fertilizers/Pesticides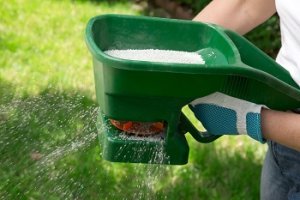 Excessive applications of fertilizers and pesticides can have significant effects on water quality. If these substances get washed into a creek, stream, river or lake, algae growths can quickly multiply, lowering dissolved oxygen levels and threatening the survival of all aquatic species in that body of water. Pesticides, like many chemicals, can be toxic to all aquatic species. The various toxins included in just a small bottle/bag of pesticides can be enough to disrupt the balance within an entire ecosystem.
Make sure to always add the recommended amount of fertilizers and pesticides by properly reading the directions. Never add applications before an expected rainfall.
If you would like to learn more about watersheds, please contact K.C. Price, Water Resources Manager, at (864) 598-7251 or by email at kprice@spartanburgwater.org.