Conservation
Spartanburg Water is dedicated to the protection and preservation of our national and local water supply through water-efficient practices and water conservation.
That's why we've partnered with the Environmental Protection Agency (EPA) to bring to you WaterSense, a national program designed to promote the use of water-efficient products and services.
WaterSense Labeled Products
Products that bear the WaterSense label meet the Environmental Protection Agency's criteria for water efficiency and performance. WaterSense- labeled products use about 20 percent less water than similar products and perform as well or better than their less-efficient counterparts.
Currently, the WaterSense program includes bathroom faucets, high-efficiency toilets and landscape irrigation services. More types of products will be added in the future. Click here to see a list of WaterSense labeled products on the EPA's Web site.
Spartanburg Water was the second WaterSense utility partner in South Carolina when it joined the initiative in March of 2008. To further support the WaterSense effort, Spartanburg Water launched its own Every Drop Counts campaign and was the first utility in the nation to work hand-in-hand with EPA to customize WaterSense publications for use by a utility.
Detect and chase down leaks with the "10 Minute WaterSense Challenge" provided by the EPA by clicking here.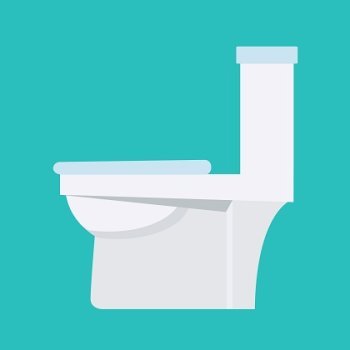 WaterSense Fact Sheets and Brochures:
Indoor Water Facts
Outdoor Water Facts
Bathroom Faucet Facts
Toilet Facts
Droplets
Simple Steps to Save Water
Watering Can Be Efficient
Flush Fact Versus Flush Fiction
Test Your WaterSense!
Think you know everything there is to know about water? You can't be sure until you've played EPA's "Test Your WaterSense" online quiz! Click here to test your knowledge!
Thirsty For More?
Use American Standard's Water Savings Calculator, an interactive online tool to estimate how many gallons of water and how many dollars you can save by converting to various water-efficient fixtures and faucets. It is adaptable to users ranging from hospitality to healthcare, retail to corporate, and multifamily to residential.
Or, continue reading about the other ways that Spartanburg Water is helping save our most precious resource.
650 Million Gallons Saved and Counting
Spartanburg Water optimized its best management practices and implemented new technologies to annually save over 650 million gallons of our most essential shared natural resource, water.
Furthermore, efforts by Spartanburg Water to detect and repair leaks in aging pipes have led to a substantial decrease in unaccounted for water (water that is pumped from the reservoirs but never reaches an end user) from over 18% in 2001 to down below the national average of 15% by 2007.
View or download the Spartanburg Water Efficiency handout to learn more.
Alliance for Water Efficiency (AWE)
Spartanburg Water is a charter sponsor of the Alliance for Water Efficiency (AWE), a clear and authoritative national voice for water efficiency.
The Alliance trains water conservation professionals and coordinates with green building initiatives to institutionalize water efficiency.
Other areas of emphasis include working actively on plumbing codes and standards committees as well as developing water efficiency research recommendations for congressional funding.